Date of visit: 20th April 2017- 28th April 2017
It is true what they say, New York's sky is starless. The light pollution creates a blanket of light grey sky overnight but what an amazing city.
It was a long, 'eight-hour' journey. We flew from Birmingham to Germany to JFK. This wasn't too bad. The food on Lufthansa was actually really nice and I spent most of the hours learning how to play backgammon.
They had this tablet-like thing attached to the back of each seat. So I played backgammon, played battleships and watched Passengers. I also read a lot, so the journey there didn't feel too long.
Trouble started once we arrived at JFK. Our plane landed at 8pm, NY Time, my dad and I had never been to the US before, so we had to be verified and have our fingerprints taken, but the queue was hours long. We learned a valuable lesson then.
Accept "special" assistance. The people on our plane were long gone and we were still in the queue. I don't know what happened but we didn't get to the security check until 11pm. I found it hard to stand and we both were exhausted. The special assistance would have given us priority and allowed us to skip the queue. But never mind. 11pm, security check done and we were finally allowed to go and collect our luggage from the conveyer belt.
Next task: Wait for our shuttle to arrive. We used Supershuttle and it did not occur to us to look them up on Trip Advisor first. We probably should have.
When it arrived, we got in only to find it was going to stop every 5 minutes at another airport exit. Why they don't collect passengers from the same exit, I have no idea. He then drove past our hotel 3 or 4 times, claiming he had to drop us off in the order of the list. I mean surely it would make sense to drop us off as you drive past?
It was a little worrying as we had to be at the hotel before midnight. We got to our hotel at 11:45.
My Dad and I stayed at a hotel next to the empire state building, Executive Hotel Le Soleil. The rooms were cramped and they forgot to include wardrobes so our clothes ended up being folded on top of the bedside table rather than hanging up. But none of this spoiled the trip.
Dad and I went uptown, downtown and midtown as we visited many tourist places(all fantastic by the way).
The first two days we used our NY Pass to ride on the Big Bus, Hop on and Hop off, our first tour guide, Barnie was amazing, friendly and informative. I recommend getting the NY Pass if you go to New York – saves a lot of queueing and a lot of money.
Transport as a whole is easy to use. Us Brits have a reputation for teasing the US, but we can really learn something about transport from them. We went in the spring, so I don't know if New York comes to a halt in an inch of snow. However, the subways run every 3-5 minutes and are on time. Imagine! Transport that runs on time! What luxury!
The subway is great. It's cheap, costing $3 no matter the distance and it is easy to navigate. Just look to see what letter subway stops in the street and avenue you want. Now I know the street and avenue part sounds daunting, but it really isn't. I'm sure you've heard the saying "Just going around the block," after visiting  New York City I now understand the phrase.
If you have ever played chess, it is like the letters and numbers on the grid. The Numbers being the avenue and the letters the street.
Knight to G5!
Their roads are practically square so if you are on 5th Avenue, and east 36th street but want to get to West 38th street and 7th Avenue, you walk up two streets and across two avenues. The L shape of the Knight.
It's really great. I have Cerebral Palsy and often find walking long distances, or up and down hills tiring. I didn't have that problem in new york. We only had to get a taxi once because we were at the bottom of Downtown and had to get to the top of Uptown to go on a cruise.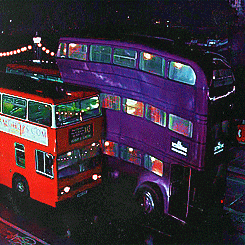 Before I went to New York, my lecturer told me to be careful of the yellow cabs and I see why. Their driving is from another planet… or maybe from the wizarding world…
Harry's terrified face from the Knight Bus springs to mind.
They really would struggle on the narrow British roads.
I also found the subway incredibly easy to navigate and figure out what train led to which street and as I said, it is super cheap. I mean, imagine only paying £2 to get from A to B in London or Manchester or Birmingham! A 10-minute train ride is £2.50 as it is!
And the streets are disabled friendly, they even have outdoor lifts if you cannot get into a building because of the stairs!
Essentially, the streets of New York are disabled friendly.
Tourist attractions.
My Dad and I had a New York Pass. This was incredibly helpful. It allowed us to use the BIG Bus Hop On Hop Off tour in two consecutive days, which was a handy way to get to and from attractions. Our tour guide, Bernie was great and had a sense of humour.
The pass itself can cost $150-250, but you can visit as many attractions as you like without paying extra, and often, this means at a discounted price too. Dad and I saved around $100 on a 5-day pass with all our sightseeing. We did see two-three places a day using the pass, which is kind of needed to get your money's worth from it.
However, I found it helpful in another way. With my Cerebral Palsy, I find it hard to queue and this often – not always but often – allowed us to skip the long queues and stand in the shorter queues which were about 10 minutes long. The long queues themselves could be an hour or two in length, stretching the length of a couple of streets!
This was helpful in making sure I didn't get too tired while standing and made sure that most of our day wasn't spent waiting to get into places.
Unfortunately, The Empire State Building doesn't allow you to skip the queues, but we were given the advice to visit it early in the morning before 10am to avoid a long queue. That worked! We were one of the first people there.
We visited the Guggenheim Museum, Natural History Museum, MOMA, a Circleline Cruise, Ellis Island, Battery Park, Top of the Rock, the two 9/11 sites and so much more. We've probably visited things we wouldn't have visited without the New York Pass, so I personally believe it is worth getting.
On the way back, we used the same Shuttle service and the driver participated in road rage, actually getting out of his car to do so. Honestly, avoid Supershuttle, Trip Advisor has plenty of bad reviews on them too if you want other opinions.
.